The second
AUTOMODELLISMO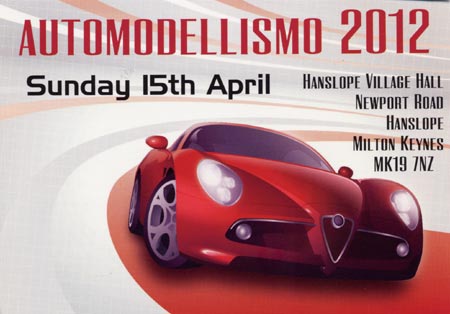 | | | |
| --- | --- | --- |
| | Thanks to all clubs and individuals who attended and those who loaned their classic cars for the outside | |
...and of course thanks to the Village Hall Committee who ran the 'infrastructure' and the excellent catering
A good time was had by all!
The Automodellismo Award for the best model display, sponsored by Paul Fitzmaurice of little-cars.com, was awarded this year to Simon Taylor with his outstandingly detailed Tamiya 1:12 scale McLaren MP4/6

Above left, Hall Committee Secretary, (and Head Chef), Dr John Sorrell, presents the trophy to Simon, centre with the trophy and winning model, right the model in detail.
This model was two years in the making and for more details on the build, go to the Formula 1 Modelling Website

ABOVE Rod Knott - left - who with his son Ian, was last years winner of the Automodellismo Award for their excellent Model Motor Museum, centre, which this year has Lightning McQueen added to the display, right

BELOW centre Jon Rackham and Nigel Foster of Watford Model Club. Either side are two of Jon's creations - left a German resin kit for the VW Bus, and right, a detailed build of George Barris' Villa Riviera movie car, from the AMT 1965 Buick kit.

ABOVE a sub-set from les Garagisters, this time celebrating the Diamond Jubilee and Britain's not inconsiderably contribution to motor racing

BELOW - someone's built the Revell-Germany CityBus - left - that someone being from Britmodeller - centre.
Co-organiser of the Show - right - Paul Fitzmaurice, of little-cars.com

ABOVE The

Locate and Cement

group -

left

. The 'evil truck'

- centre

- from Steven Spielberg's first movie,

Duel

, built by Noel Smith of the Milton Keynes Model Club - some of whom -

right -

are still smiling.
...and outside
ABOVE : Frank Brown's 1995 BMW E36 M3 convertible

BELOW : Sean Horwood's Morgan - this one is new, but is still in the classic Morgan style

ABOVE : Peter Edgley's Bond Bug, with Geoff Luckhurst's Cougar-Jaguar left back, and Mary Luckhurst's Elan 2 right back. Rob Johnson's Triumph Herald on the right

BELOW : Mike Clark's amazing - and colourful - PT Cruiser!

ABOVE : Peter (right) shows off a radio- controlled version of the Bug that he builds to order

BELOW : Mike's Cruiser - also featured miniature PT Cruisers in the trunk

ABOVE : Rob Johnson's unrestored - but perfectly drivable Triumph Herald (He has a GT-6; a Frog-Eyed Sprite and an Elan as well!)

BELOW : A tiny engine for a tiny Austin 7

ABOVE : Ian Willis' MG-TF

BELOW : John Tibbett's and Angela Hawker's Austin 7.Probably the smallest (1:1 scale) car there - even when compared to the Bug?

ABOVE : Adrian Hughes' 2009 Mustang

BELOW : The Austin 7 name, 'Heidi', was a previous owner. And note the tax disc - it is of course "nil" payment!

ABOVE : Overall we had 12 cars on display - though some came and went, so not quite all 12 at the same time.
Mention also, above left and right, Darren Rhodes and his metallic blue TVR 350C
---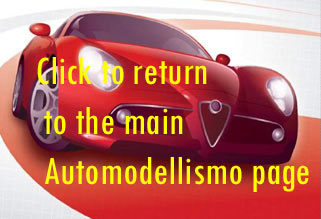 ---