The general page for smallspace - including the next show
scroll down for announcements for smallspace 5,
and further for the previous shows
smallspace 5 will land on Star Date 03:07:2016
Full details will follow - but will of course feature a wide range of the sort of items you expect to see at the Show!
This year we are particularly celebrating one of the most significant SF spacecraft designs ever - the Eagle from Space: 1999.
So we are very pleased to announce that our special guest at smallspace 5 will be the designer of the Eagle, special effects guru Brian Johnson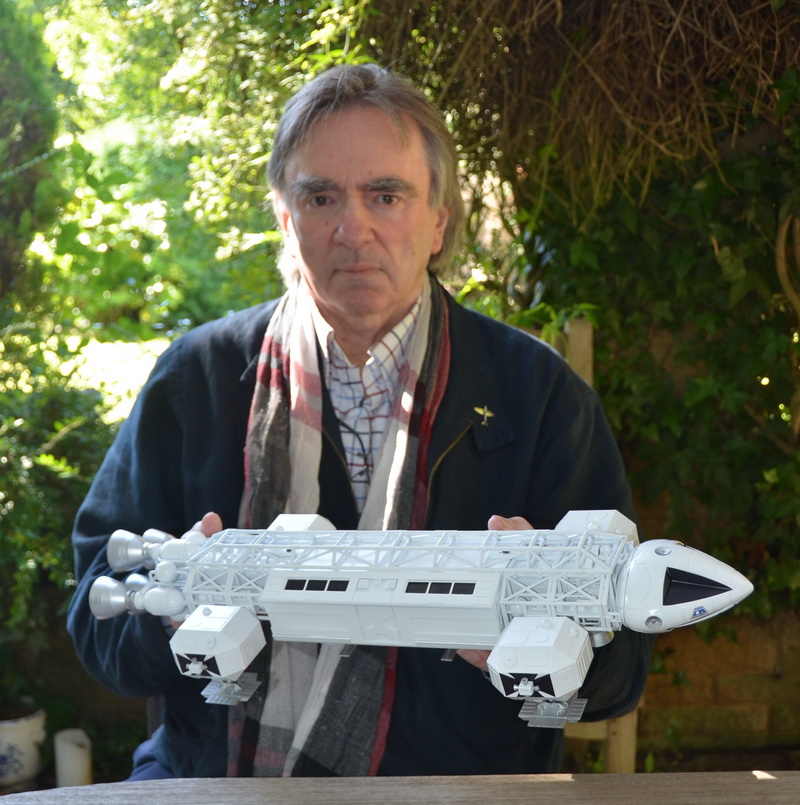 more details to follow - watch this space
smallspace 4 was held on Star Date 12:07:2015
It was a wild success...
... remember it even made The Times!!

scroll down, or click here, for all the general info for HaMeX Events
For full details of all smallspace shows - click on the appropriate image...!
for smallspace 4 : 2015

click - of course - on the Whomobile

for smallspace 3 : 2014

click on K-9...

for smallspace 2 : 2013

click on Davros...

for smallspace 1 : 2012

click on Marvin...
For general information on the shows,
TABLE RATES, ENTRY FEES, VENUE and PR or MEDIA...
TABLE RATES
Dealer tables £20.00 each, in advance
You can pay by cash, cheque or PayPal
for PayPal, pay £20.50* to: paypay@hamex.co.uk
(*includes transaction fee)
For future booking information, contact Paul Fitzmaurice
ENTRY FEES
£3.00 per adult
Accompanied children, 16 and under, free
(Children, 16 and under, are only allowed in with a responsible adult)
We reserve the right to review the price of entry in the future
All these events are put on primarily for the 'fun element', and profits are donated to the Village Hall funds
| | Click the image for full details of where all the shows are held |
| --- | --- |
MEDIA
for PR or media enquiries contact Mat Irvine
---
---